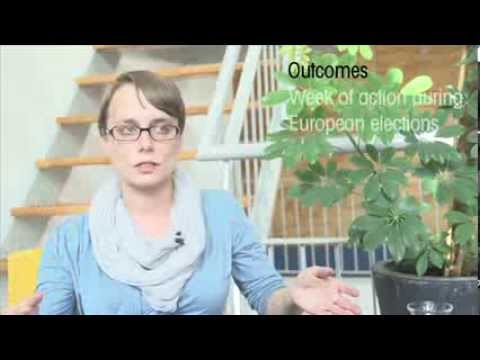 European Social Movements Strategy Meeting – Amsterdam. (See Storify)

Coming from all over Europe, 60 organizations and networks [see complete list below] from well-established groups with a long history to the most recent social movements, gathered over three days in Amsterdam to share stories of successful resistance and to shape common campaigns and strategies.
There was a strong commitment to apply the lessons learnt during the recent camps and occupations. The proposed agenda was modified along the lines of a general assembly, where all the participants had their say through an open and horizontal process. Different working groups were created to further develop the topics that were considered most important for the months to come: Democracy and the Commons, Troika and Debt, the Competitiveness Pact, and the European elections.
As a result, four different initiatives were jointly developed at the end of the strategy meeting:

Leer más