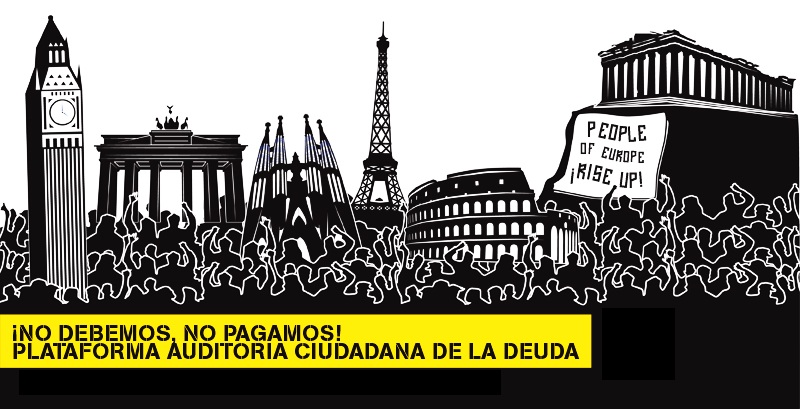 The Citizen's Debt Audit Platform – Spain (PACD), will be celebrating the International Week on Debt from October 8th to 15th, which has been held for several years now (http://debtweek.wordpress.com/).
This year is especially important for the North for we now too find ourselves in an austerity process promoted with the excuse of debt, much of which we consider illegitimate, claiming the right to know how its built up and denouncing the illegitimacy of the debt mechanism itself.
Of particular importance also because it coincides with the 25th anniversary of the death of Thomas Sankara, president of Burkina Faso, murdered because of his struggle against neo-colonialism and particularly against modern slavery, caused by public debt (http://cadtm.org/Call-for-an-international).
The PACD supports and actively participates in the 13O global mobilization.
We are preparing a week of actions, activities, talks and others… and will soon have the full program ready!
Against illegitimate, illegal, odious or simply unsustainable debt and austerity measures…   Don't owe, won't pay!
In solidarity with the Greek people, against illegitimate debts and austerity measures, let us mobilize! For joint actions for large Euro-Mediterranean's mobilizations in autumn 2012!
www.auditoriaciudadana.net (new site under construction)
auditoriabcn@gmail.com
@AuditCiudadana @AuditoriaBcn